Overview of my books in English
The following books were published in English. Some I wrote with Hans Stolp.
Please click on the title below the book for more information.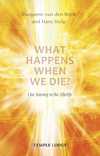 What Happens When We Die? Our Journey in the Afterlife
By Margarete van den Brink and Hans Stolp

The book is about questions like: Is there truly life beyond death? What really happens when we die? What is the world beyond death really like and what tasks await us there? Can the living stay connected with, or even help, their loved ones who have passed on? Why is love and wisdom gained in life on earth so important in the afterlife?
This book is a re-edition of A Christian book of the Dead.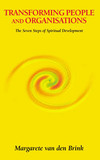 Transforming People and Organizations. The Seven Steps of Spiritual Development
Margarete van den Brink (2004, Temple Lodge Publishing, Forest Row, UK)
This book describes the different phases of the phase model. More details about the phases on different levels – and their applications - see under Phases in the menu.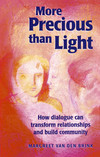 More precious than Light. How dialogue can transform relationships and build community
Margreet van den Brink, (1996, Hawthorn Press, Stroud, UK)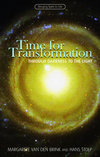 Time for Transformation. Through darkness to the light
Margarete van den Brink and Hans Stolp (2008, Rudolf Steiner Press, Sophia Books, UK).
The books can be ordered from any bookshop or directly from
Booksource – Glasgow, UK.
Or from www.amazon.com
Publishers: